As a leading supplier of chemical pump that focuses on heavy industry, Time Rolling API standard centrifugal pumps offer you durable and competitive solutions to meet the needs of your specific requirements in high corrosive and harsh working environments

Is the cost of your centrifugal chemical pumps too high? This is because the chemical pumps from European/American origin are used. Have no idea with the technology and quality of Chinese centrifugal pumps? No problem, you will get a cost-effective solution of Chinese ANSI API centrifugal chemical pumps from Time Rolling.
1, Advanced 3D & CFD hydrodynamic design- TR's Centrifugal Pumps Technology

One of the significant strengths of our products is the cutting-edge technology in the 3D & CFD hydrodynamic designs.
Centrifugal pumps are the main devices widely used in chemical industry. Our clients are guaranteed for strong technical support from our experienced and customer orientated technical customer services team.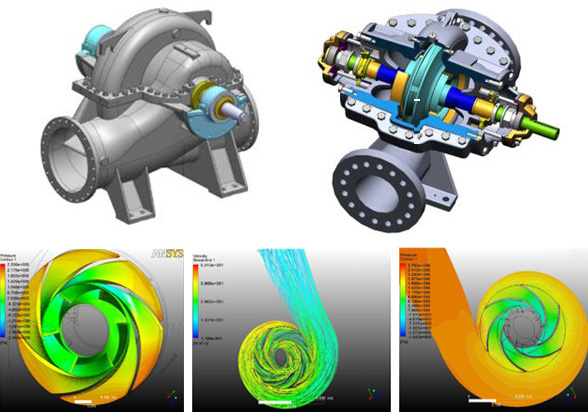 2, High performance Impeller- TR's Centrifugal Pumps Technology
Advanced CFD system design and molding technologies are widely used by TR, The performance of our impellers is much better than that of similar products from our peers, e.g., the capacity can be improved from 5000 m3/h to 6500 m3/h (30% enhancement) and the NPSHr can be reduced from 12 m to 9 m (25% improvement)
3, Burgmann API 682 Seal -TR's Centrifugal Pumps/Chemical Pumps
The well-known Burgmalnn API 682 seal is widely used by Time Rolling(TR)'s centrifugal pumps/chemical pumps, which
offers you a high stability & low maintenance solution from our products.


4, SKF/NSK/FAG Bearing-TR's Centrifugal Pumps

SKF/NSK/FAG brand Bearings are widely used in our centrifugal pumps/chemical pumps products. L
onger service life of our centrifugal pumps is expected even in harsh working environments.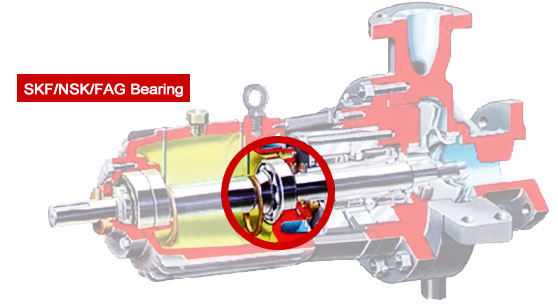 5, API 671 Standard Disc Couplings-TR's Centrifugal Chemical Pumps/ Heavy Duty industry Pump

Time Rolling's API standard chemical pumps use API 671 Standard Disc Couplings.

It has lower reaction loads with higher balancing quality than normal couplings with enhanced
efficiency and effectiveness for the whole pump power transmission.




6, API Standard Molding Skid Base-TR's Centrifugal Pumps

All our API standard chemical pumps use API standard molding skid base.
A high stability and reliability in centrifugal pump operations is guaranteed.





The value of
"Honesty & Good Reputation"
is what Time Rolling promise
and perform