API Standard Pumping Unit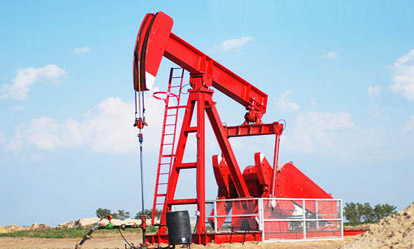 API standard pumping unit are structurally simple, super-reliable in performance, easy in installation and maintainence.
Characteristics of this type of pumping unit:
1. It conforms to API Spec. 11E.
2. Its structure is simple and reasonable, with lower noise, easier to be installed and maintained.
3. Its walking beam is a box or a welded H steel beam with high strength, good rigidity and heavy capacity.
4. The gear reducer uses either herringbone involutes or double circular-arc gears with high bearing capacity and long working life.
5. The horse head with swinging device moving side or upwards is flexible and convenient for well workover.
6. The central bearing and equalizer bearing are heavy duty and reliable seal by adopting medium and a wide series of roller bearings.
7. The self-aligning bearing used on the equalizer can reduce mounting error and operating vibration.
8. The internal expansion or external contracting brake of the safety device is easy, quick and effective for operating.


Double-Horsehead Pumping Unit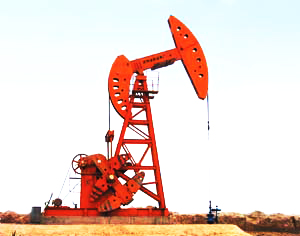 The double-horsehead pumping unit is an energy saving product that has a long stroke and a low SPM.
It is used for pumping oil of middle and high viscosity and high water content.


Characteristics of this kind of pumping unit:
1, In addition to those advantages of the conventional beam pumping unit, the unit has the advantages of long in stroke length, small in dynamic loads and variation in the torque, high in efficiency, low in energy consumption, smooth in operation and easy in start, etc.

2, A multi-purpose electric cabinet is incorporated in the unit. It has the functions of short circuit protection, overload or underload protection, offset without work, automatic start after power resuming, over-speed control of the motor, etc.

3, It is made of the materials cut by numerically controlled flame cutting machines to ensure accuracte and quality surface.

4, Compared with the same model of the conventional pumping unit, its stroke length is increased by about 70% and the energy consumption and unit installed capacity are dcreased by 20-30% and 50% respectively.

5, The unit is new in structure and evident in energy saving. It was taken as a stressed spreading project by the CNPC in 1994 and a nationally stressed spreading project in 1995.

Slant Hole Pumping Unit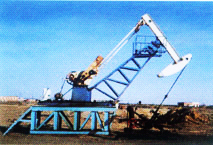 Slant Hole Pumping Unit is used for
exploitation of crude oil in slant wells with a deviation angle of 30 to 35 degrees.

Every slant hole pumping unit has a fixed-angle support to fit the deviation of the hole to match the specific requirement of each client.

It is a cost-effective solution for slant wells production.
Belt Pumping Unit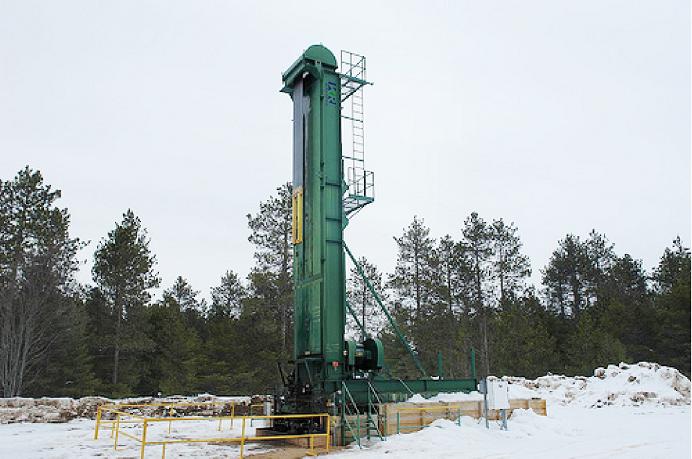 Time Rolling's wide-belt pumping unit is a new type of mechanical transmission chain-belt pumping unit. Its substructure is optimized and its performance is improved on the basis of the conventional chain-type pumping unit.
This type of pumping unit has modern design and a compact substructure. It is convenient to be fixed and used, and has a good operating performance, low energy consumption, long and low frequency stroke,
especially useful in the recovery of deep oil-well and heavy oil-well.
This series of pump units have advanced technologies in international markets by its high efficiency and reliability, and energy–saving.
Characteristics of this type of pumping unit:
1. Long stroke, it is a low frequency stroke with low cost. The long stroke makes the pump factor high and the pressure surge small; the low frequency stroke makes the downhole equipments consumption and operation cost small.

2. Adjustable workover location and easy for workover operation.

3. The belt transmission adopts long service life, high strength and heavy duty belt for power transmission. Its elasticity reduces surge of direction –changing, which makes the pumping string operation smooth.

4. The automatic relocation device adopts automatic relocation device with a user-friendly design, which reduces manual input and makes the workover operation more convenient.

5. The braking device is equipped with other electrical braking device, depending on customers' requirements. The whole set adopts advanced design, foldable for safer and more convenient tranpsoration.

6. The unit does not need frequent maintenance due to its wore bearing, long life belt and heavy duty chain which ensure the reliability of the whole set.

7. The mechanical balance and complete lubricant system, automatic protection device, which makes the equipment extend the period of maintenance and raise oil output.

8. The automatic control for the whole set can be implemented depending on the customer's requirements. The automatically controlling of stroke times and the automatical recovering oil which makes it feasible to be unmanned.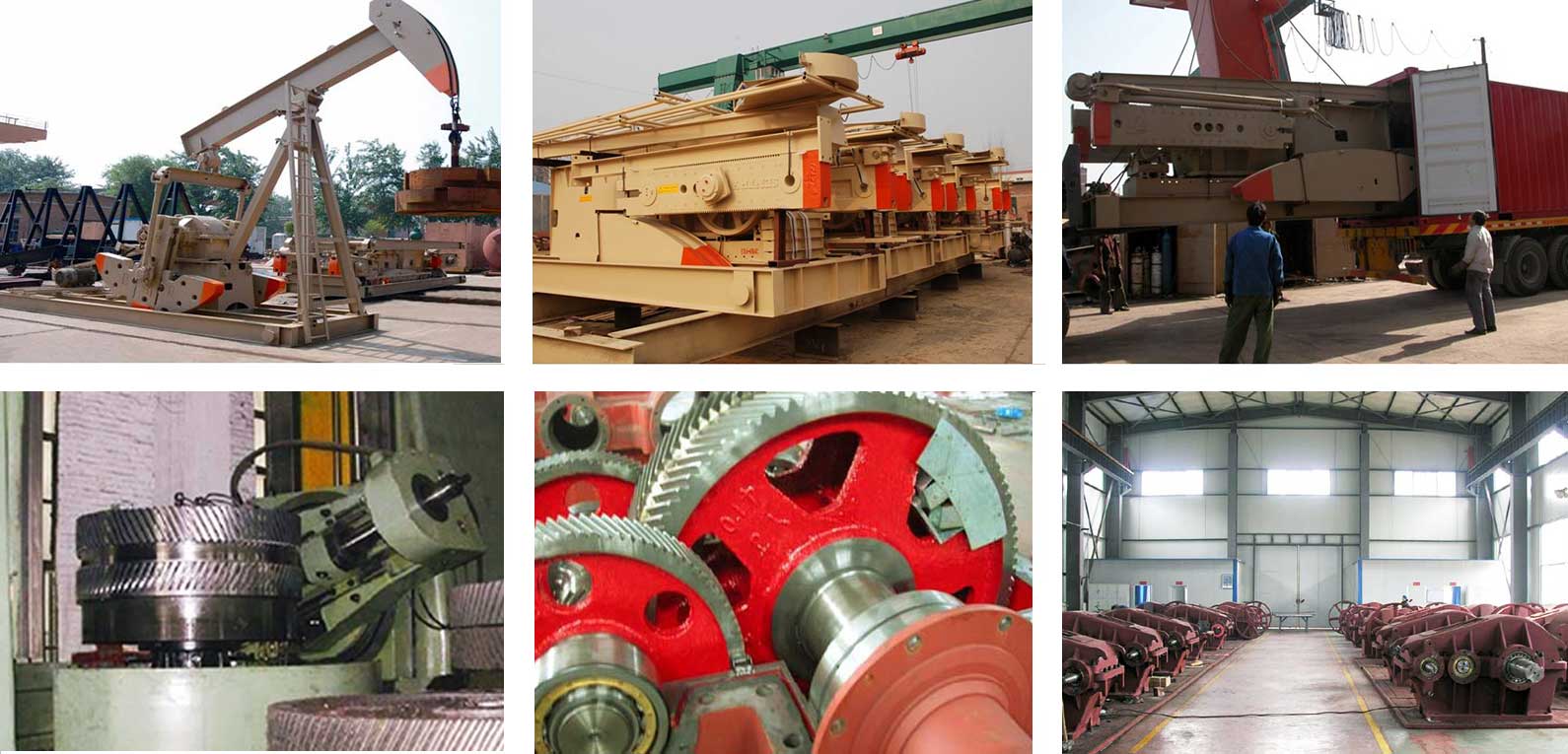 You may also like




Sucker Rod Pumps Coiled Tubing Unit Workover Drilling Rigs