Workover Rig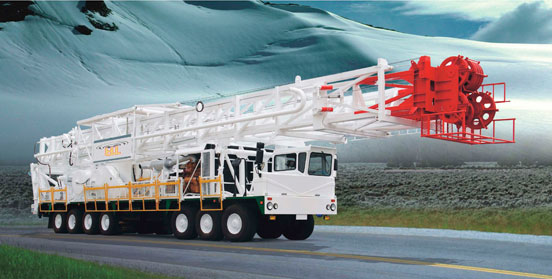 Time Rolling provides a complete series of workover rigs with the maximum static load ranging from 300 kN to 2,250 kN ( 67,440-505,800 lbs ) and installed
power ranging from 235HP to 1300HP including TRXJ150, TRXJ250, TRXJ350, TRXJ450, TRXJ550, TRXJ650, TRXJ1000 and TRXJ1200.
Main Characters
- API 4F Spec Mast
- Operation parts are all installed on a chassis which ensures easy installation and fast movement.
- The Engine and Hydraulic Transmission are from world leading manufacturers.
- The chassis is high strong self-propelled suitable for all kinds of off-road traveling.
- The integral Lebus groove in the main drum can make lines in good order and avoid intertwist.
- The power for the chassis and he deck operation parts are taken from engine respectively through a transfer case.
- Low maintenance, high performance and cost-effective.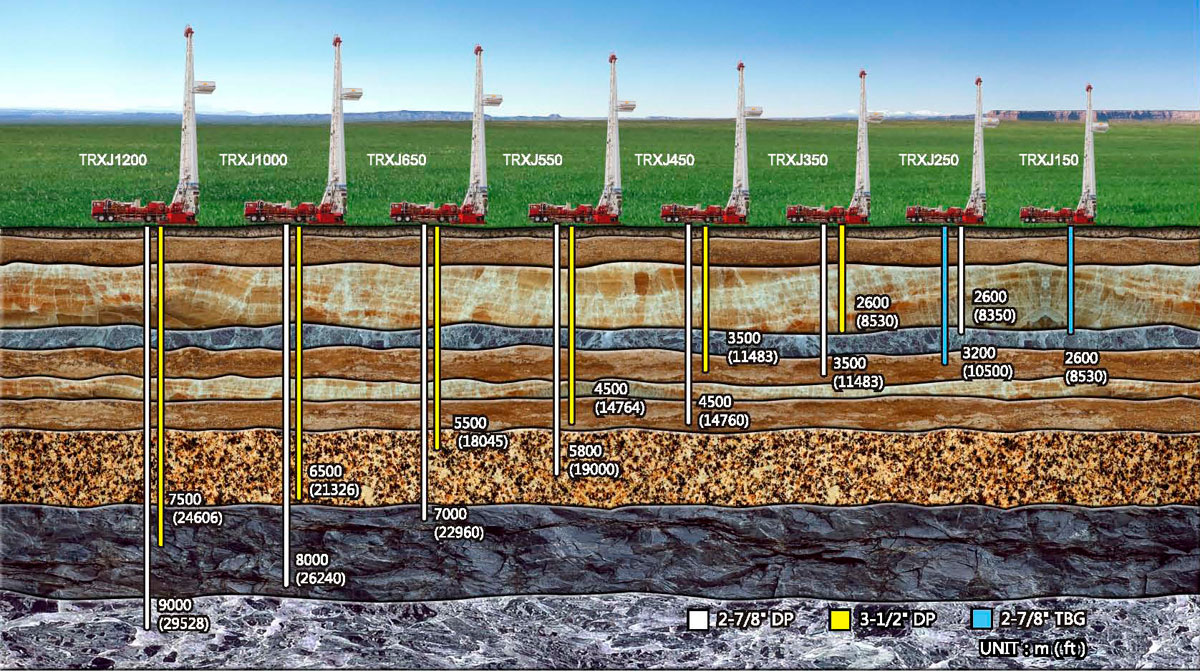 Time Rolling also offers following various workover rigs to match your special and/or specific working environments:
- Double fastline workover rigs
- Double power workover rigs
- Free-standing workover rigs
- Self-tightening guyline workover rigs
- Desert wokover rigs
- Mountainous workover rigs
- Cold weather workover rigs
- Light duty workover rigs
- Trailer mounted workover rigs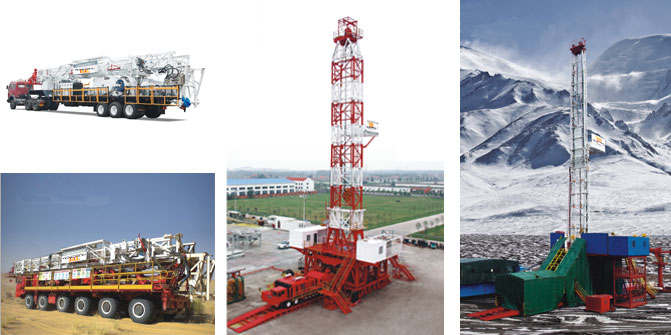 Snubbing Units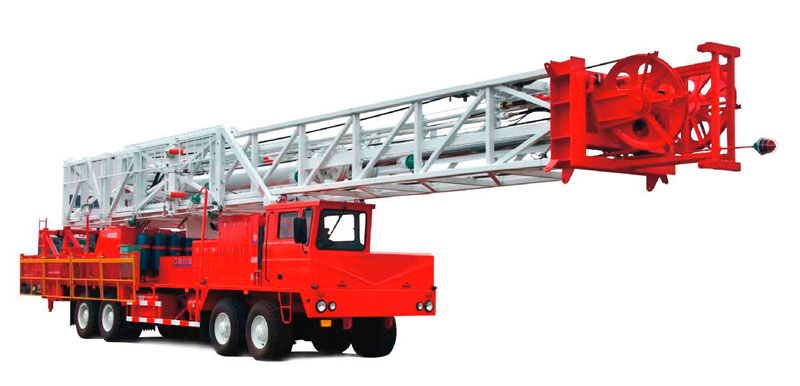 Time Rolling's snubbing units are designed and manufactured to directly downhole operation solution without killing the well and releasing pressure from the well, which makes it a very cost-effective ideal solution. It is also environmental friendly.
It included Central Control System, Hydraulically Elevating System, Fluid Monitoring & Handling, and BOP etc. PLC automatic controlled operation. Truck Mounted, Tr
ailer Mounted and Skid Mounted are also available, which are widely used for onshore and offshore operation.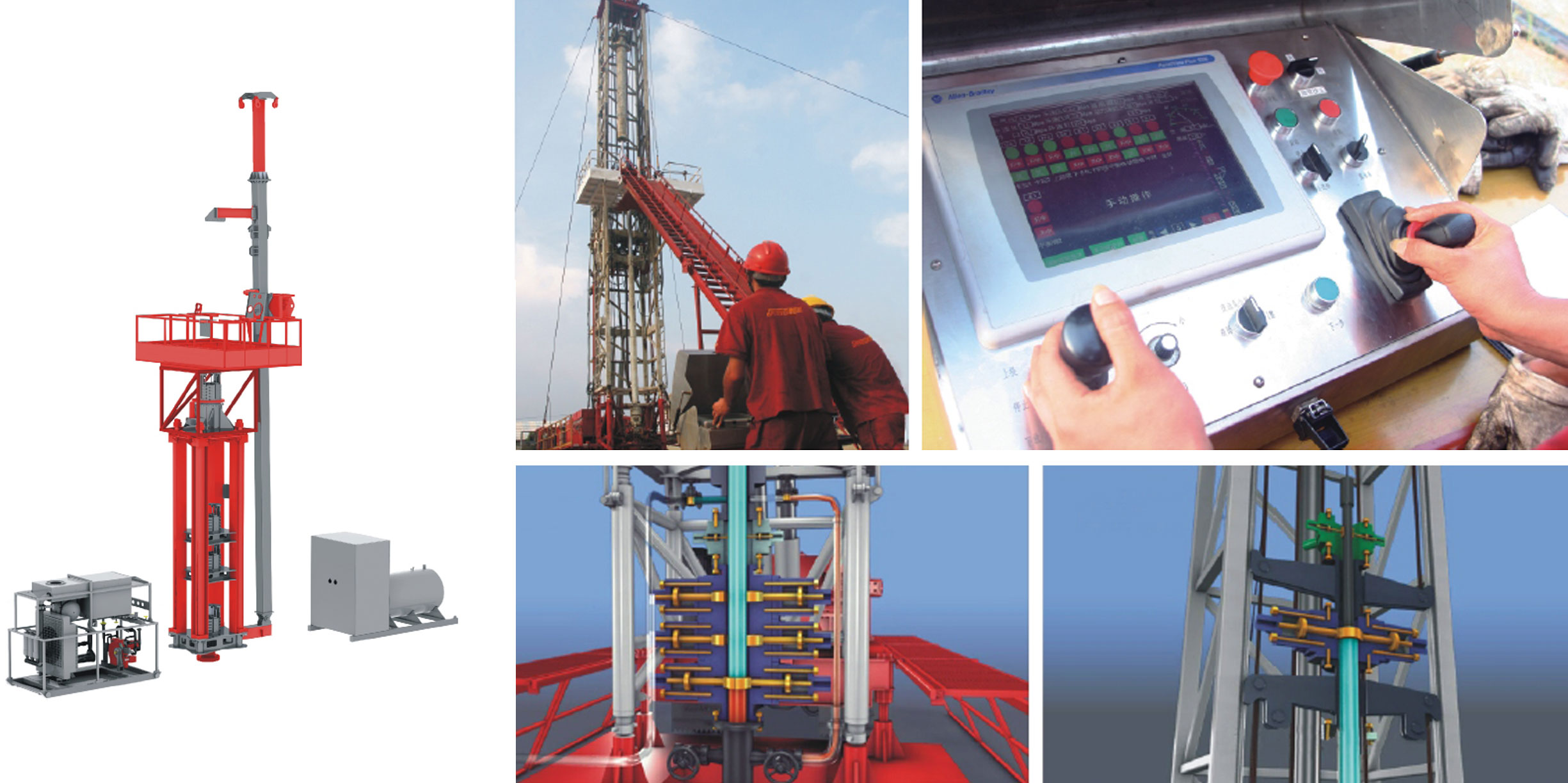 Flush-By Rig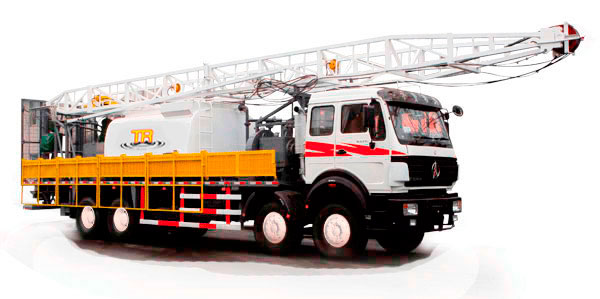 Time Rolling's Flush-by rig unit can be used as a small workover rig which can shut off water wells, meanings that it can handle less than 1,000-meter-deep water well's casing string and small tubing string, except for performing simple well interventions such as back flushing sanded wells, installation of insertable downhole pumps, fishing broken rods, changing or servicing driveheads and stuffing boxes, routine production flushes, and assisting coiled tubing services.

The big difference between this type of flush-by rig and conventional flush-by unit is drawworks. Mechanical drawworks are adopted on our flush-by rig.

Our flush-by rig has the following characteristics:
- High mobility.
- Sanded Wells−back flushing, removing and preventing sand, wax or other blockages at the intake or above the discharge of a pumping system.
- Fishing / fixing broken sucker rods or polished rods.
- Maintaining or closing water wells, the flush-by unit can handle small casing strings.
- Sand dissolving unfreezing service for heavy oil wells with a screw pump. The working temperature is -20℃—+50℃.
- Single wrap drawworks.
- Power tongs are used for efficiency and rod care.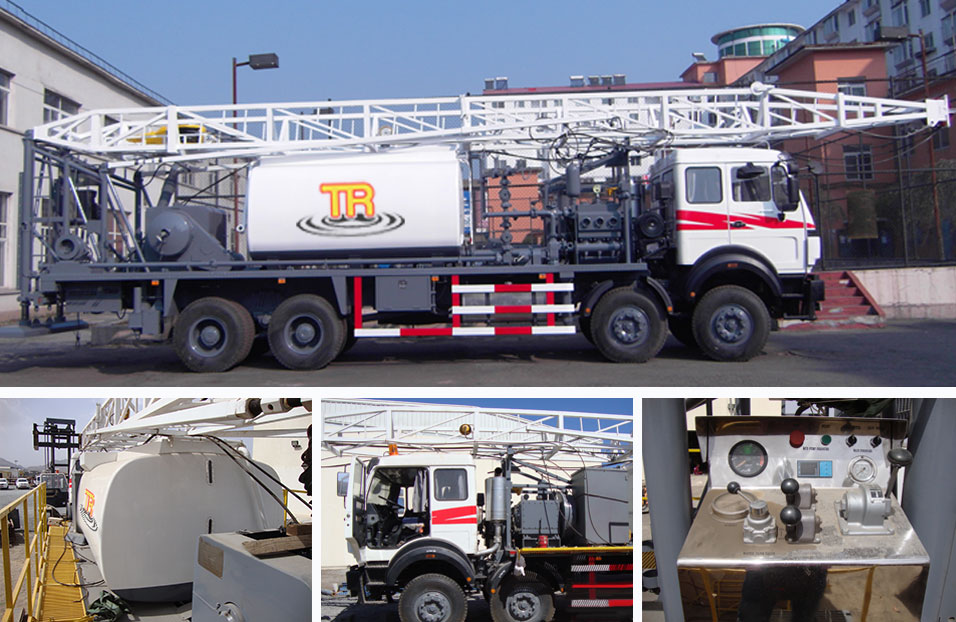 You may also like to find more useful products from the link below:



Pumping Unit Coiled Tubing Unit Sucker Rod Pumps Drilling Rigs