Learn Time Rolling's advanced production technology high quality parts of mud pumps.
1, High Precison Double Helical Gears (as in one piece)
Time Rolling's mud pumps use high precision and hard Double Helical Gears,
which can offer lower noise(quieter in running) and longer service life than any other brand mud pump.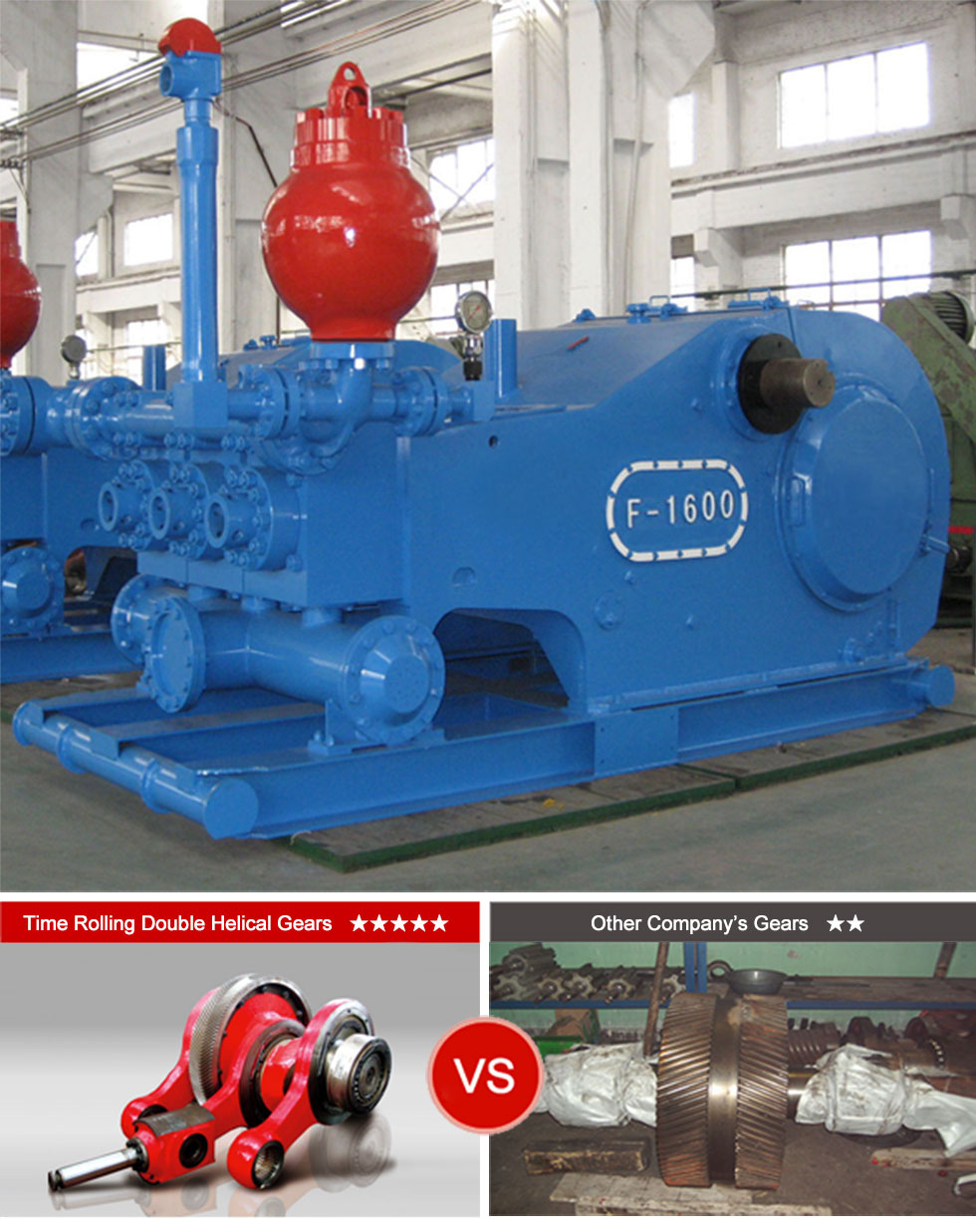 2, The entire pump frame is manufactured during the jigs' installation process using advanced complex machine tools
Our mud pump frame is made by advanced CNC boring machine in the same time of jigs' installation. This offers a high positional accuracy frame and makes the whole mud pump running more stable and smoothly.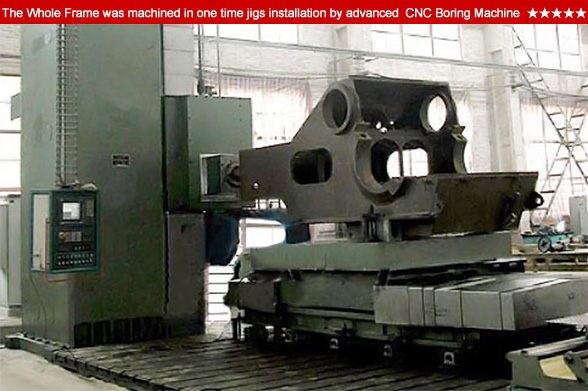 3, High quality parts
Time Rolling's mud pump parts offer you longer service life in daily operation.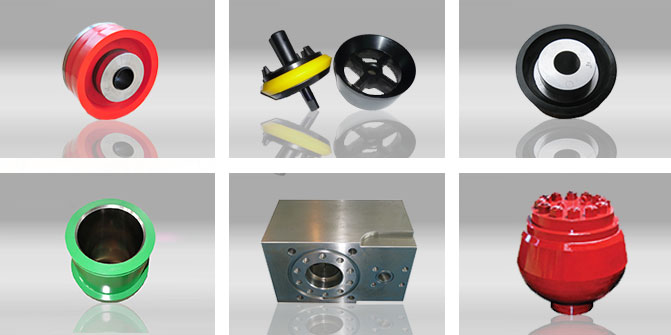 The ranges of mud pump sizes available are F-500, F-800, F-1000, F-1300 to F-1600.
You may also like



Barite Powder Bentonite Drilling Rigs Drill Bits


The value of
"Honesty & Good Reputation"
is what Time Rolling promise
and perform