TR's Coiled tubing units are comprised of several components, which provides a complete system for performing coiled tubing workover.

As a packaged Coiled Tubing System, it could be operated in both land based and offshore working conditions with best performance.


Widely used in washing, sand plug flushing, paraffin removing, acidizing, nitrogen
injection gas lifting, fishing, milling, and electric logging etc.

Customized design & solution for your special and/or specific requirements or working environments. World leading brand parts, and minimum maintenance.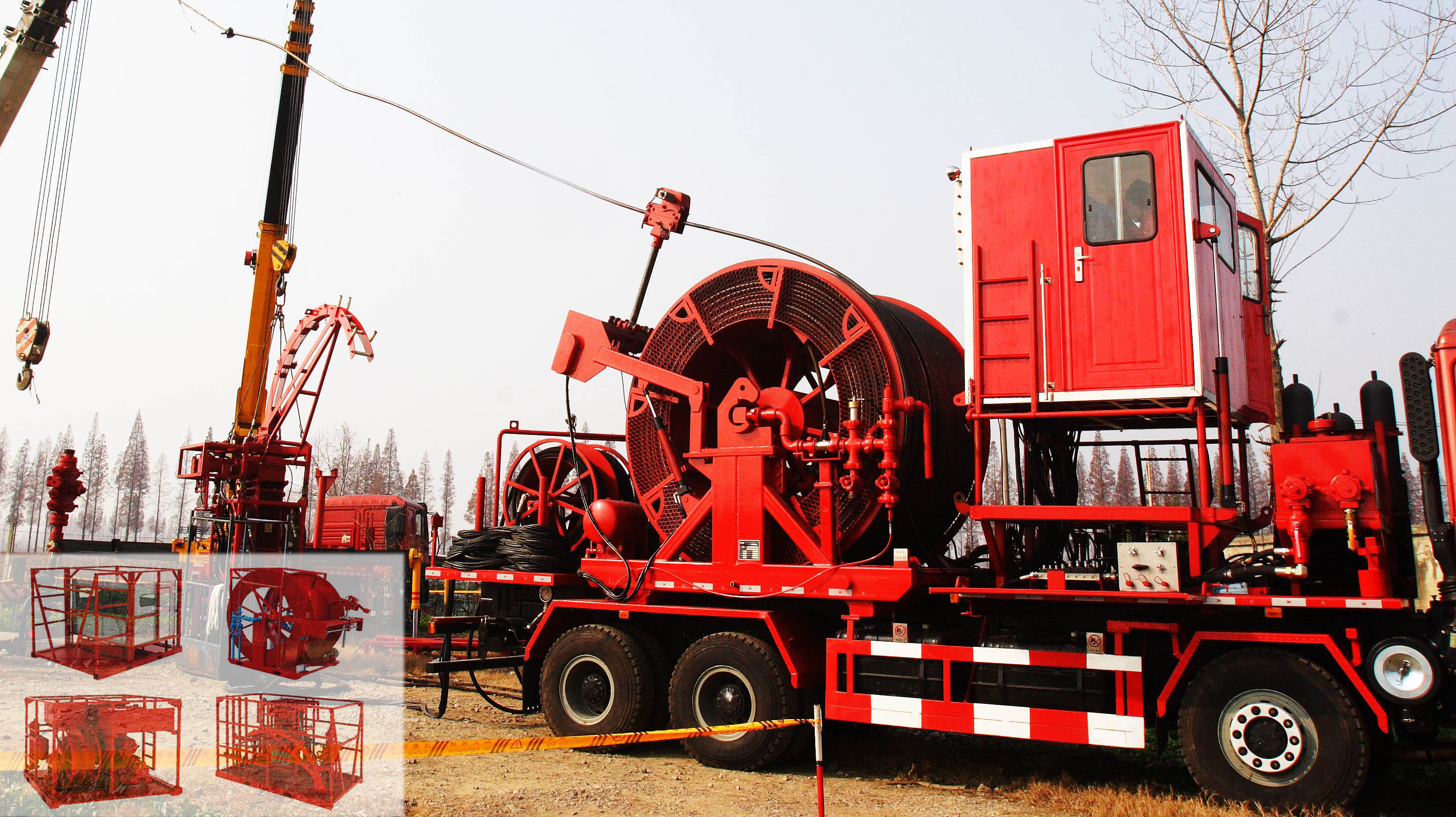 Model

TR-160(50K)

TR-290(65K)

TR-380(85K)

Max. rated lifting force kN(lbs)

227(50000)

290(65000)

380(85000)

Max. snubbing force kN(lbs)

113.5(25000)

140(32500)

190(42500)

Max. speed(high speed) m/min(ft/min)

60(197)

60(197)

60(197)

Max. Speed(low speed) m/min(ft/min)

30(98)

30(98)

30(98)

Tubing reel Capacity m

4500-1.5 in

3000-1.75 in

6100-1.5 in

4200-1.75 in

7500-1.5 in

6300-1.75 in

Rated working pressure MPa(psi)

70(10000)

70(10000)

70(10000)

Power pack

CAT engine + Pump

CAT engine + Pump

CAT engine + Pump

Data Acquisition System

Equiped

Equiped

Equiped

Injector

50K

65K

85K

BOP

2-9/16" ram

3-1/16" ram

3-1/16" or 4-1/16" ram

Crane

Hydraulic Crane 12T

Hydraulic Crane 16T

Hydraulic Crane 18T

Optional is available for cold temperature package and other manufactures/models

You may also like


Pumping Unit Sucker Rod Pumps Workover Drilling Rigs


The value of
"Honesty & Good Reputation"
is what Time Rolling promise
and perform