1, Own the mines and mills with an excellent reputation.





With the 100,000mt API Barite Powder and lump output capacity per year, Time Rolling was the unique Chinese company, that honored the Barite Powder break-bulk shipment commitments in 2012(Chinese Barite powder exporting nearly stopped during 2012, many suppliers received deposit, but failed-in shipment and were unable to refund the deposits of their customers). Bad weather and local government policy changes affected Chinese Barite Powder export seriously in 2012, Time Rolling owns barite mines in several provinces in China. Significant extra high inland cost was paid and months were taken to honor the barite powder contracts during that most difficult period. The good thing is we were appreciated very much by our clients and received numerous commendatory letters from our clients. All these are a clear evidence of our high professionalism, strong commitment to clients, We earned extremely high respect of our clients and a great reputation in the community of barite powder suppliers.


2, Excellent logistic services with low-cost fee.
Time Rolling has good contacts with more than 30 ship owners for low freight and quick services in break-bulk shipment. You can always count on us for your barite powder orders.






3, High quality bags.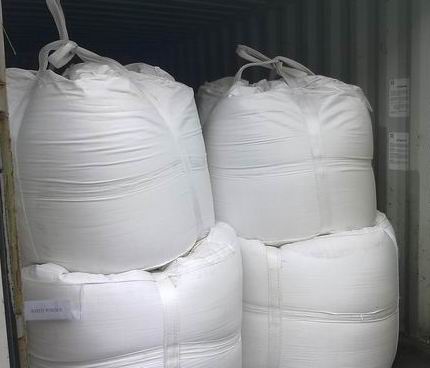 - Standard 5:1 safety factory jumbo bags meet the needs of MI-SWACO barite powder packing requirements.
- Outer: Polypropylene Woven Bag.
- Lining: Heavy Duty Polythene Bag film.
- Capacity: 1,000kg or 1,500kg net per jumbo bag.
- Our high quality bags are suitable for both break-bulk or container shipments.


4, Most cost-effective price and good services.
- Most cost-effective price;
- Timely response by email or phone;
- Orders process visible online via Facebook, our page is located at: www.facebook.com/timerolling


The Barite Powder & Barite Lump Time Rolling Offer:
-
Drilling grade barite lump API-13A 4.1SG/4.2SG
- Pigment/chemical grade barite lump
- Drilling grade barite powder API-13A 4.1SG/4.2SG/4.3SG/4.4SG ~Hot!
- Pigment grade barite powder
- Chemical grade barite powder
Trust Time Rolling's experienced team with your barite powder requirements? Talk to us now to begin the process. sales@timerolling.com

You may also like



SSA Industry Chemicals Oilfield Chemicals Xanthan Gum