*What is the warranty of Time Rolling Rig?
Normally Time Rolling provides a 1-year warranty from installation. We also offer free on-site visits around every 12 months since its first installation within the first 2-3 years. Our engineers will provide some free technical services to clients during their visits.
*How about the on-site installation and training?
Time Rolling's engineers will be sent to your site for 60 days or even 90 days installation & training, before the rig is ready for the first time installation. They will provide all essential instruction and training on installation and operation to ensure rig working well.
*How about Time Rolling Rig?
Time Rolling's rigs are manufactured strictly follow API specs 4F, 7K, 8C, 6A and 16C, which use
- Engines from world leading brand CAT/COMMINS (COMMINS is quicker in delivery.);
- K type Mast, Swing-up Substructure/Piled-box Type Substructure available;
- Disc Braking, Electric drive Drawworks;
- Advanced automatic Electronic Control System, DC/AC VF speed regulator control system is available;
- High quality drilling fluid recirculating system and a well control system;
- Top drive is equipped as per client required brand and specs;
- They are mainly designed for 1,500-9,000 m drilling operations.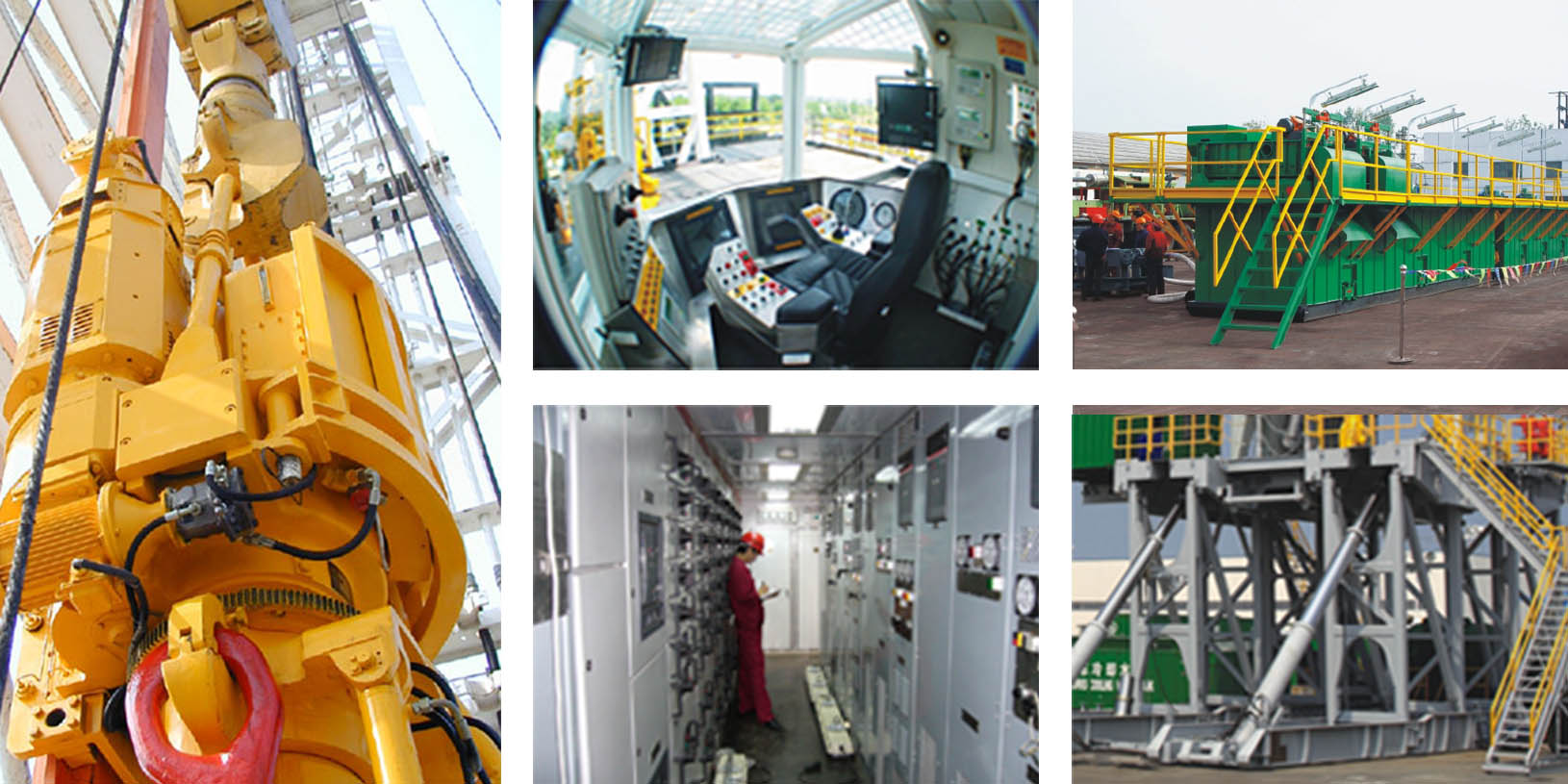 Learn about Time Rolling's Various Drilling Rigs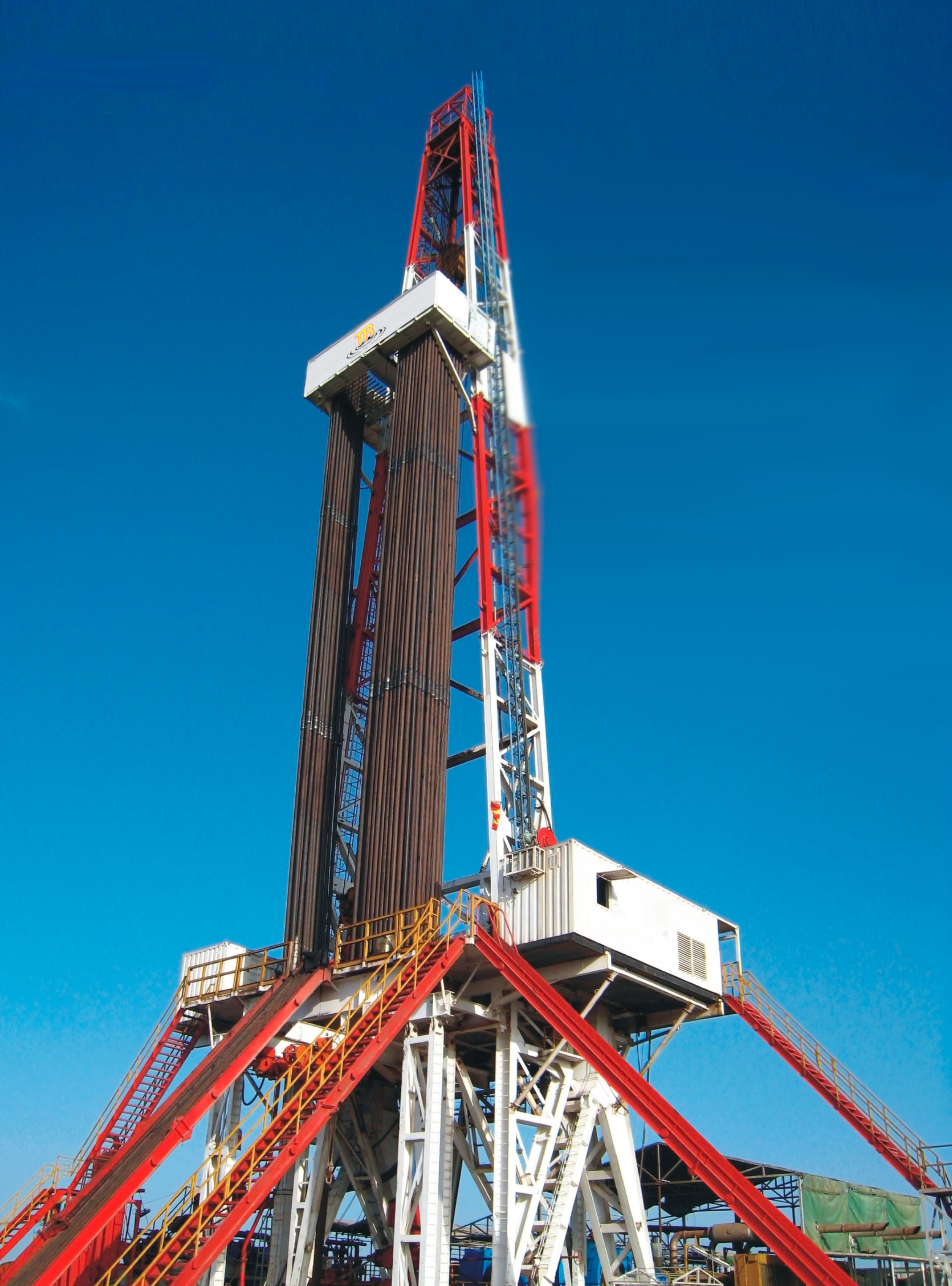 I. Modular Drilling Rigs
Time Rolling's Modular Drilling Rigs can meet different requirements for different areas and well sites, including sea, desert, plateau and polar regions etc. Its mast, drawworks, substructure and associated accessories are in accordance with API 7K, 8C, 6A, 7F, etc.
It can provide drilling depths from 1,500 m to 9,000 m;
Electric Drive, compound drive or mechanical drive;
K-type mast;
Box-type or swing-up substructure;
Top Drive available;
These products are competitive in price, reliable in quality and popular in the market.




II. Fast Moving and Fast Installation Drilling Rigs





Time Rolling's fast moving and fast installation drilling rigs use fewer modules with higher mobility, provide you faster rig moves and significantly reduce the time for rig up and rig down procedures by pin-connection. Therefore, it ensures that the period of out of services(if any) is minimized.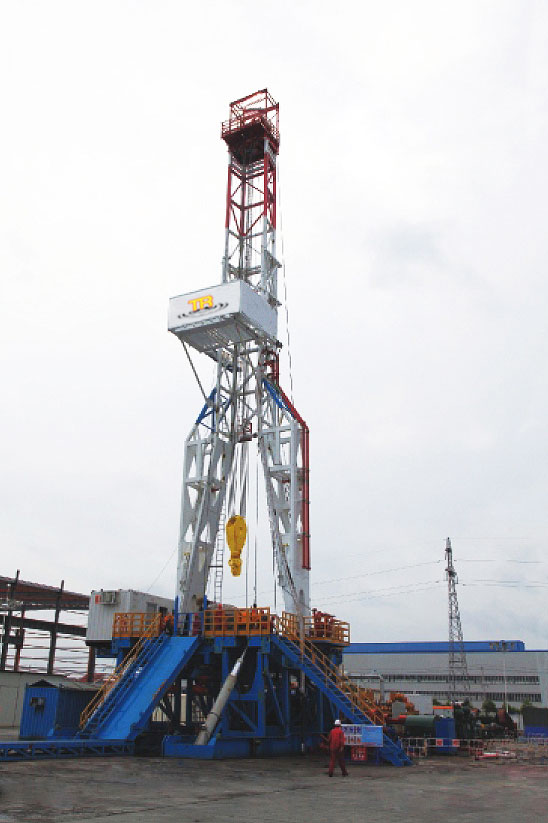 The ranges of rig sizes available are 1000 hp to 2000 hp.
Fully trailerized modules.
Advanced AC VFD drive.
K-type vertical mast driven by hydraulic cylinder as a whole, two-stage telescoping.
Modularized design, pin connection, non-crane requirements, easy & safe in operation.
Automatic driller with hydraulic disc brakes ensures high efficiency of operation.
Digital control technology, independent drive draw works and rotary table, reliable operation.





III. Helicopter Drilling Rigs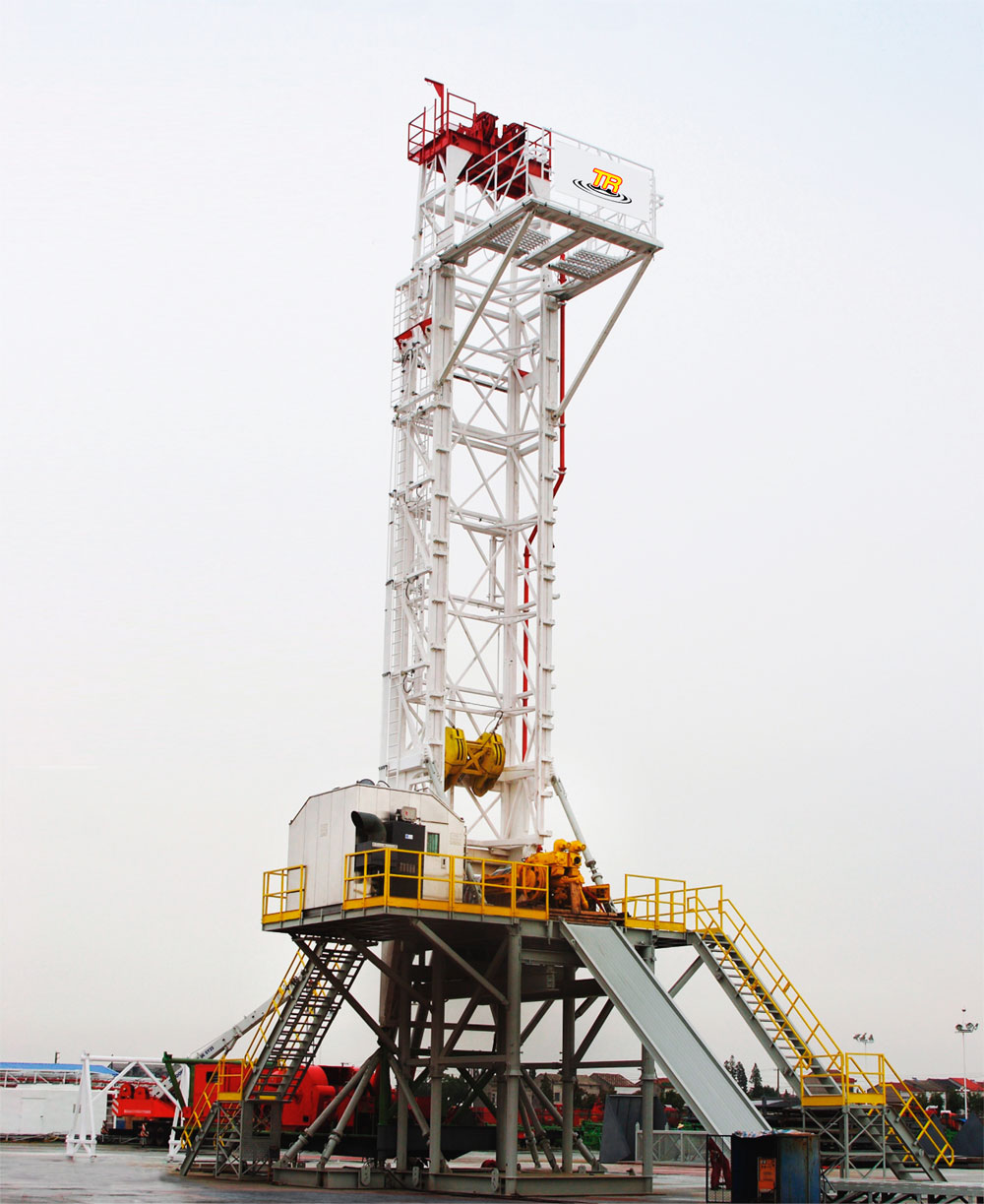 Time Rolling's Helicopter Drilling Rig is specially designed for harsh working environments, where are hard to reach by trucks. It is especially suitable for tropical rain forester oil drilling. The design has fully taken into consideration of safety, multi-function, reliability and easy operation etc.

It can provide drilling depths from 2,000 m to 5,000 m.
Advanced AC VFD Drive.
K-type telescoping/swing-up mast.
Easy transportation by modules, max weight of each module and the weight can be controlled within 2.72 mt/module, 4 mt/module or 10 mt/module each to suit customer's requirements.
Modules are connected by pins, easy to be assembled or dismantled with tools.
Instruments and gauges are suitable for hot and humid areas or low temperature working both available.
IV. Low Temperature Drilling Rigs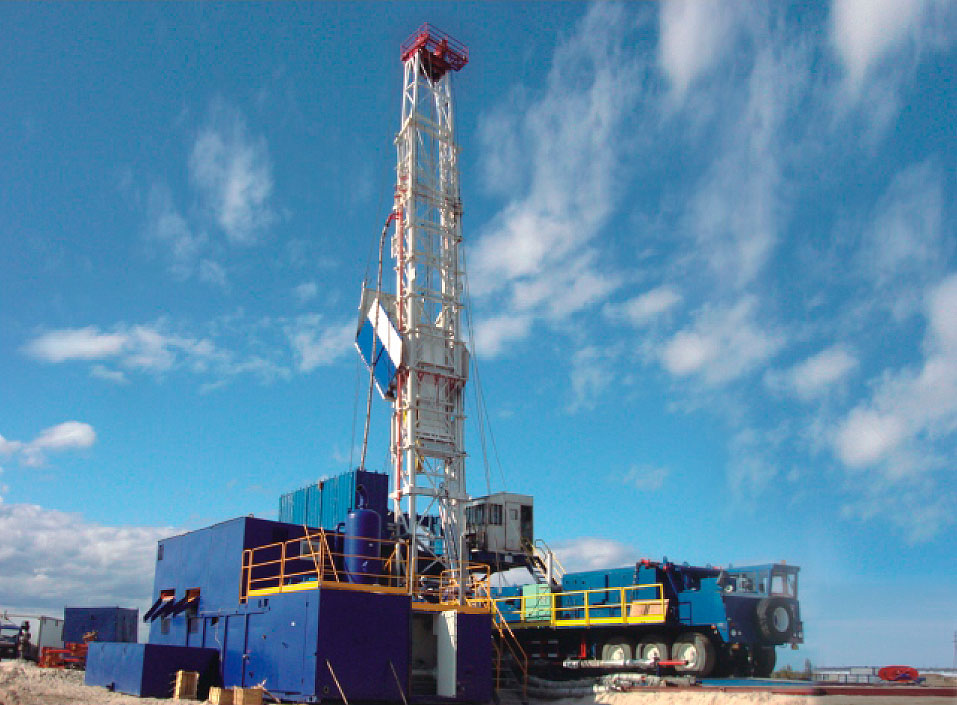 Time Rolling's Low Temperature Drilling Rig is specially designed for arctic working environments, It is made of low temperature materials with low temperature manufacturing processes. The temperature range of operation is between -45
−
+45℃ and the lowest temperature of storage can be -60℃.
The raw materials chosen have fully considered low temperature operation requirements.
Production technology like welding, machining and treatment etc. has also fully considered possible low temperature operation requirements.
Using special cold resistance components and parts.
Wind-walls and heat preservation shed are available.
Electric heaters, air heating devices and air conditioners are equipped for operation areas.
Electric tracing and heaters are provided for circulating pipelines, hydraulic, air and electric lines and facilities.
Engine start assistance is equipped.
Wide series rigs include Low Temperature Pad Drilling Rig, Low Temperature Modularized Drilling Rig, Low Temperature Truck Mounted Drilling Rig etc.
V. Truck Mounted Drilling Rigs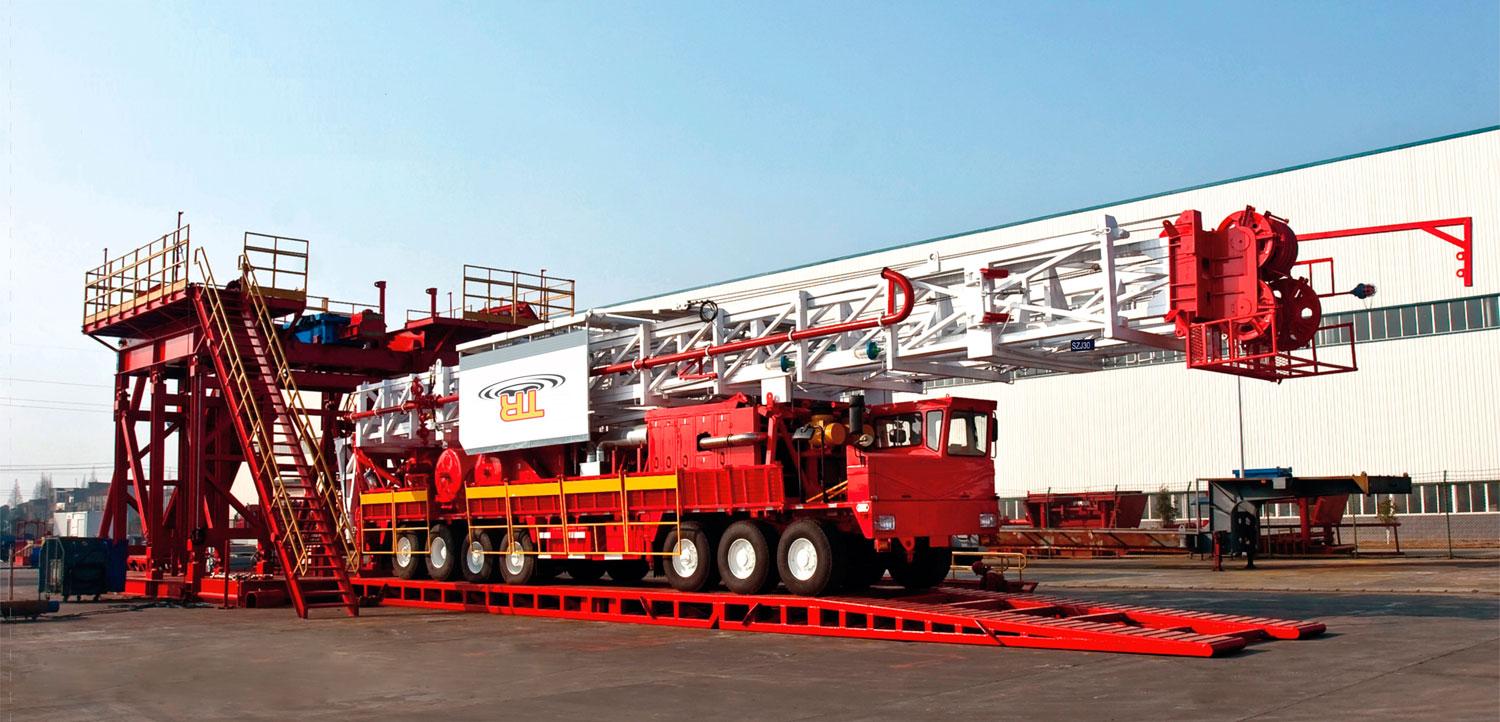 Time Rolling can provide a variety of truck mounted drilling rigs ranging from 450 hp, 550 hp, 650 hp, 750 hp to 1000 hp, which are suitable for low and intermediate well drilling operations. Time Rolling also provides customized truck mounted drilling rigs for low temperature, desert and mountainous working environments.
Key parts from world leading manufactures, centralized controls for electric, air and hydraulic system,
API 4F mast.
The main drum, with integral Lebus groove, is fitted with a band or a hydraulic disc main brake and an auxiliary brake.
Heavy-duty axles with good cross-country and traveling capabilities,high strength main frame, hydraulic power steering mechanism, dual-pipe braking system, long service life of chassis.
Top drive, emergency motor is optional.
Advanced technology for higher mobility, safer, more efficient and economical.
VI. Trailer Mounted Drilling Rig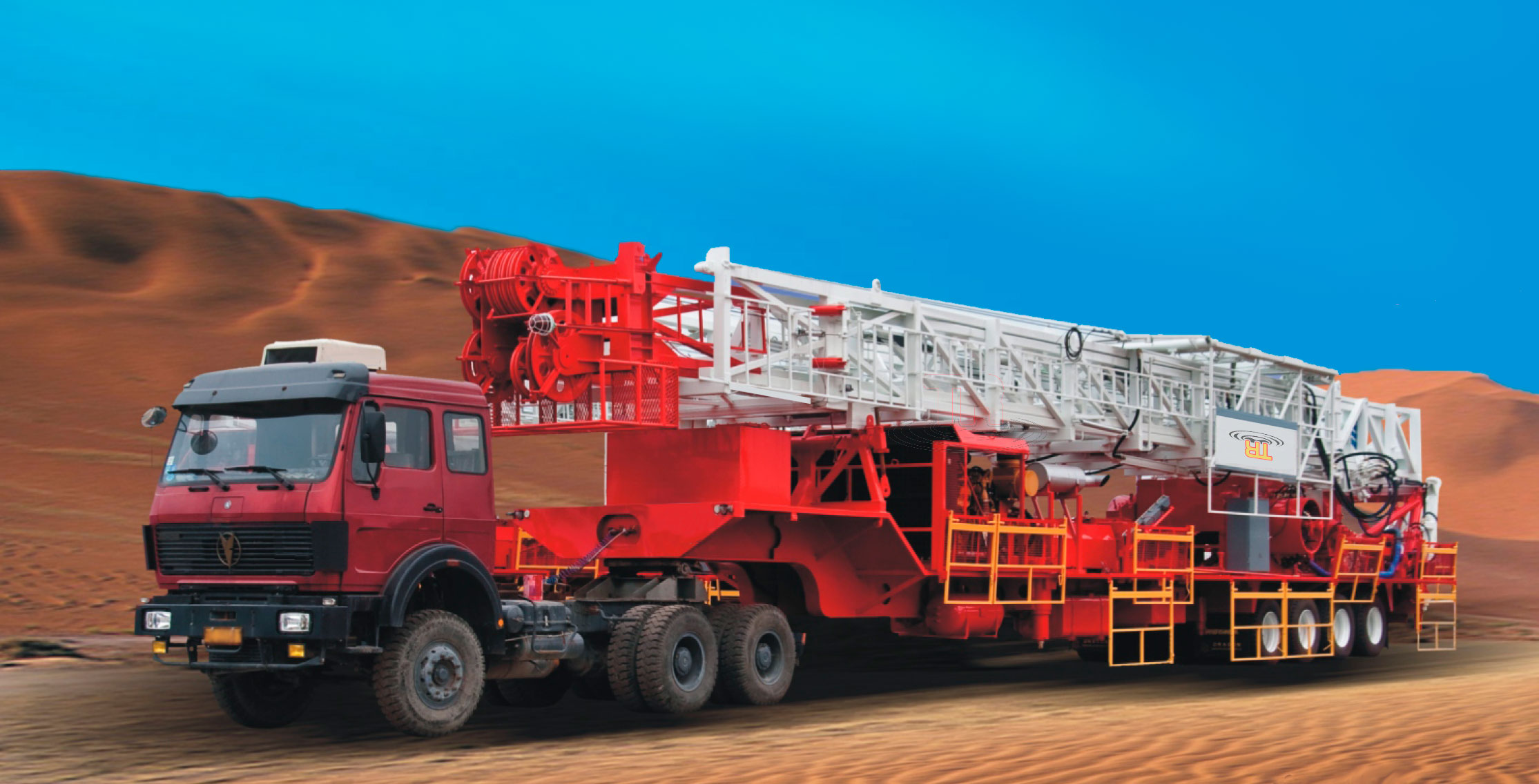 Time Rolling's Trailer Mounted Drilling Rigs use advanced mobility technology. Power system, draw-works, mast, traveling block system and driving system are all installed on a semi-trailer.
Advanced Mobility technology.
Wide series include 1,500 m, 2,000 m, 3,000 m and 4,000 m.
The mast with auxiliary double wing supports is designed to solve the problem of deformation and instability for 4,000 m rig mast for high lifting load.
Available for single-row cluster-well drilling operations with three parallel rails.
The range of working temperature is -45
−
+45℃ and the lowest storage temperature can be -60℃.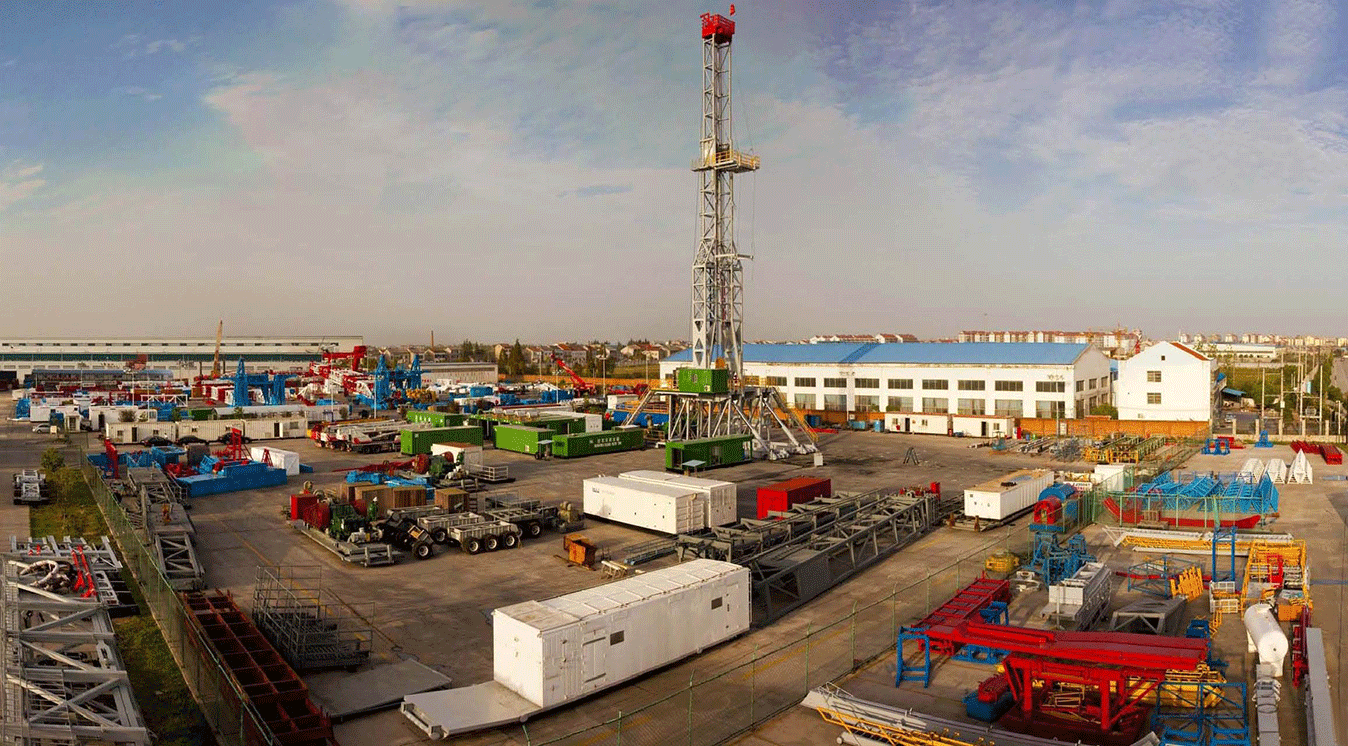 You may also like



Barite Powder Drill Pipes Mud Pumps Drill Bits