Sucker Rod
Time Rolling's sucker rods advanced continuous upsetting automatic production line is from Russia origin. Our sucker rods are high strength. They 100% pass the rod head fluorescent magnetic particle testing. The maximum output of our sucker rod factory can be 5 million meters/year.

1. The raw materials are well inspected before production. Hot bars are machined by advanced straightening machine to guarantee high accuracy.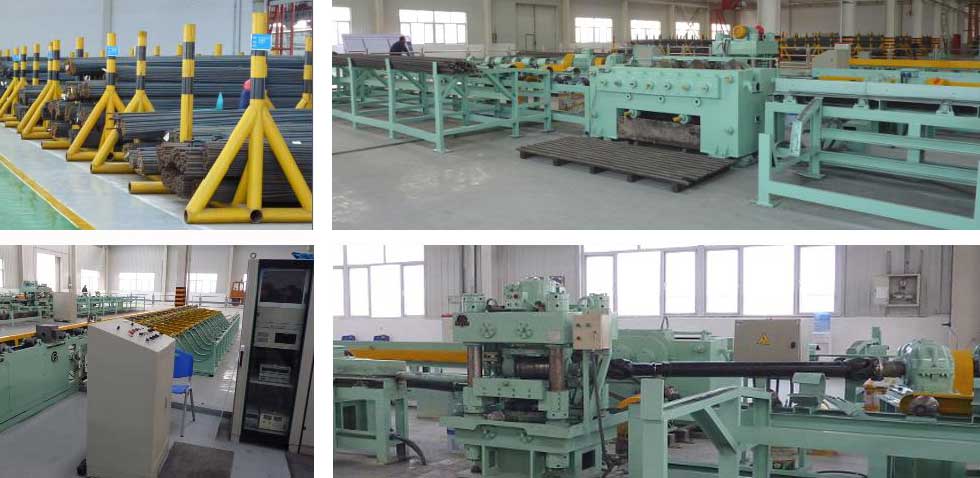 2. Our advanced continuous upsetting automatic production line is from Russia origin.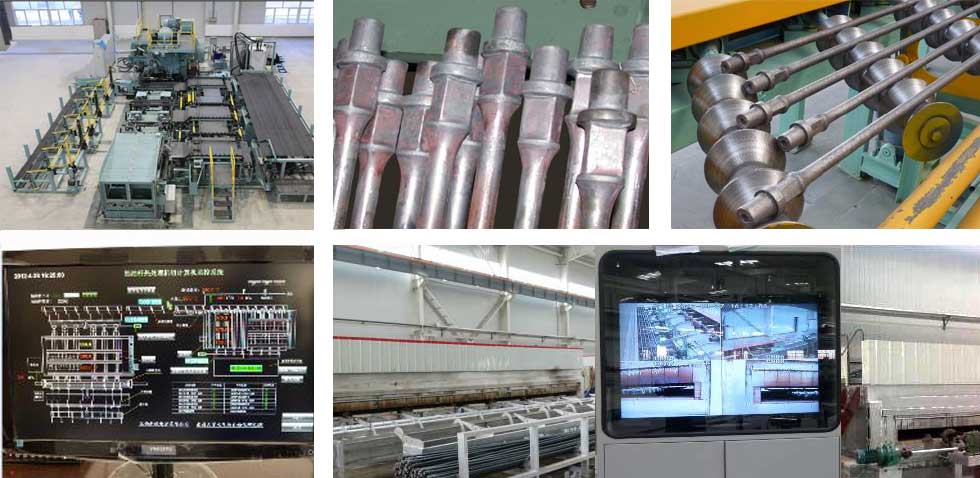 3. All of Time Rolling's urcker rods need to pass the fluorescent magnetic particle testing before delivering to clients.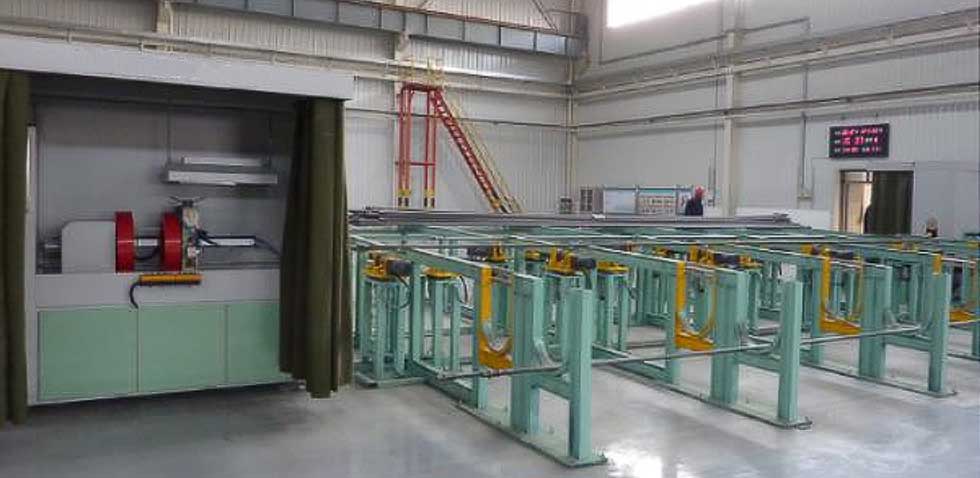 4. Time Rolling's sucker rods are processing by our advanced CNC machine with higher strength than normal brand sucker rods.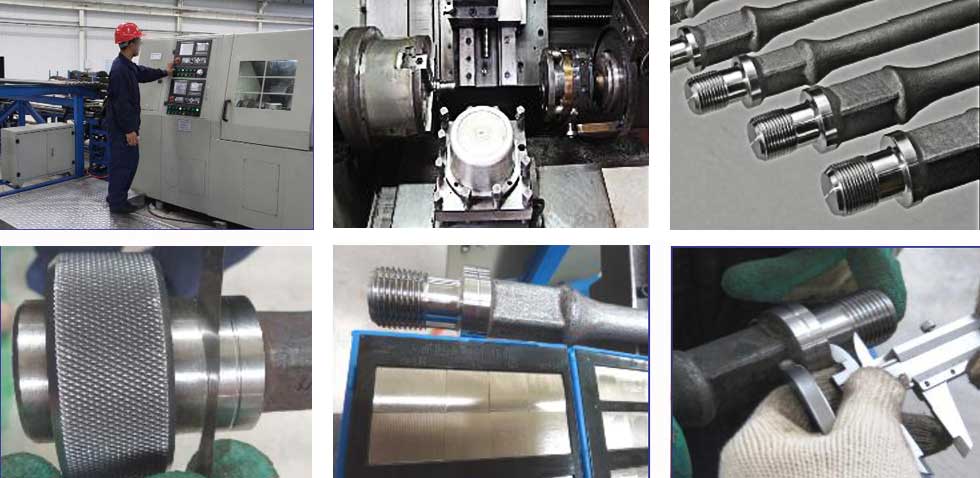 Time Rolling's ordinary sucker rods are manufactured according to API Spec 11B including grades C, D.
Our grade H sucker rods are developed to suit for the wells and larger pumps

Technical specifications and parameters
Nominal
Size
inch

O.D.
mm

In Nominal Diameter of the Thread

Width for the Spanner

Length

mm

inch

mm

ft

⅝

15.88

1 5/16

22.2

⅞

7518

~

9042

25

~

30

¾

19.05

1 1/16

25.4

1

⅞

22.23

1 3/16

25.4

1

1

25.40

1⅜

33.3

1 5/16

1⅛

28.58

1 9/16

38.1

1½

Length of the pony rod: 20, 44, 68, 92, 116 inches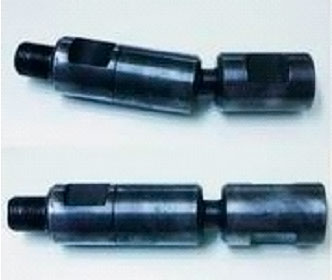 TR's new designed swivel and rigid sucker rod couplings provides around 1" off-center deflection, as picture. This transmits the effective mass of the sinkerbars through the longitudinal axis of the string to greatly enhance overall pump efficiency. This deflection also minimizes the "binding effect" of straight-coupled sinkerbars in deviated wells. Mechanical and fluid friction has been a substantial problem in pumping system design throughout the years. The only answer until now has simply been to overcome this resistance by using brute force. The swivel connection offers an alternative method for this situation.
In addition to the swiveling couplings, our rigid couplings are specifically engineered to reduce frictional drag factors to maximize downhole pump stroke and enhance overall artificial-lift system capabilities. Both couplings provide standoff clearance which acts as a journal-bearing surface for the lower string. This greatly reduces the friction contact areas between rods, sinkerbars and internal tubing walls.
Thread backoff, a common problem, is virtually eliminated because of the swivel coupling's ability to rotate a full 360° around its own centerline. All couplings are streamlined to reduce fluid friction and piston effect.

For more detials, please visit
http://www.timerolling.com/product/hot-selling/Reduce-rod-pumping-cost/


Sucker Rod Coupling

You may also like



Pumping Unit Coiled Tubing Unit Sucker Rod Pumps Drilling Rigs