Time Rolling offers a overall solution for Sterile lyophilized Product. It can complete the whole production process and automatic control the whole processing from raw materials to the finished products. It has good performance, low maintenance, high quality, 100% safety and efficienct operation. It is designed and manufactured strictly as per the GMP requirements and specific needs of end-users.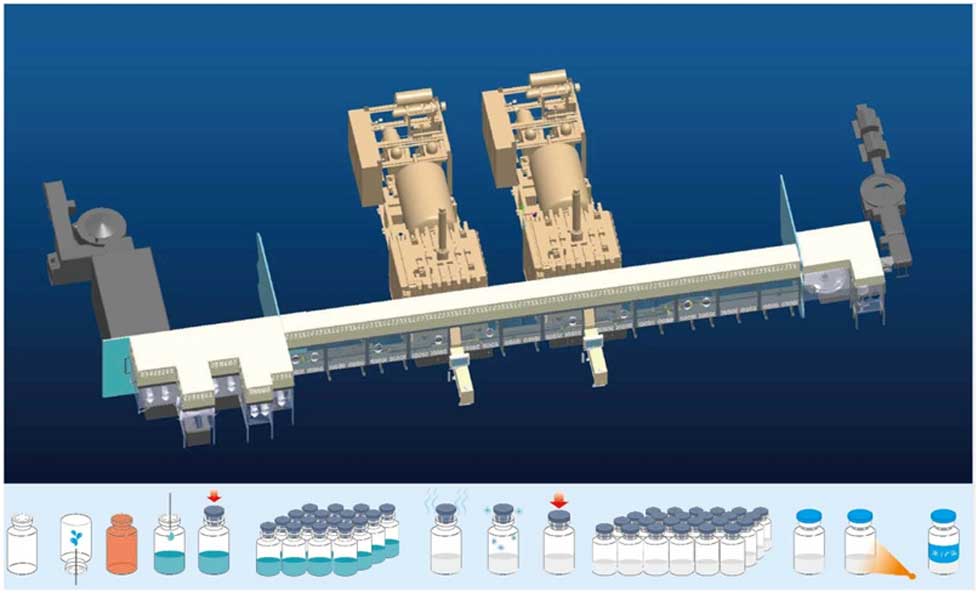 The Main Process Includes
vial loading, washing, sterilizing, solution preparation & sterile filtration, filling, rubber stopper washing and sterilizing,
stopper loading, plugging, auto loading, freeze drying, auto unloading, cap washing and sterilizing, cap loading, capping, inspection and packaging etc.
You may also like



Medical Equipments Pharma Packing Line Solid Dose Line Pharma Machine