Two dosing units for powder and granule each,
form and sealing.
Specification: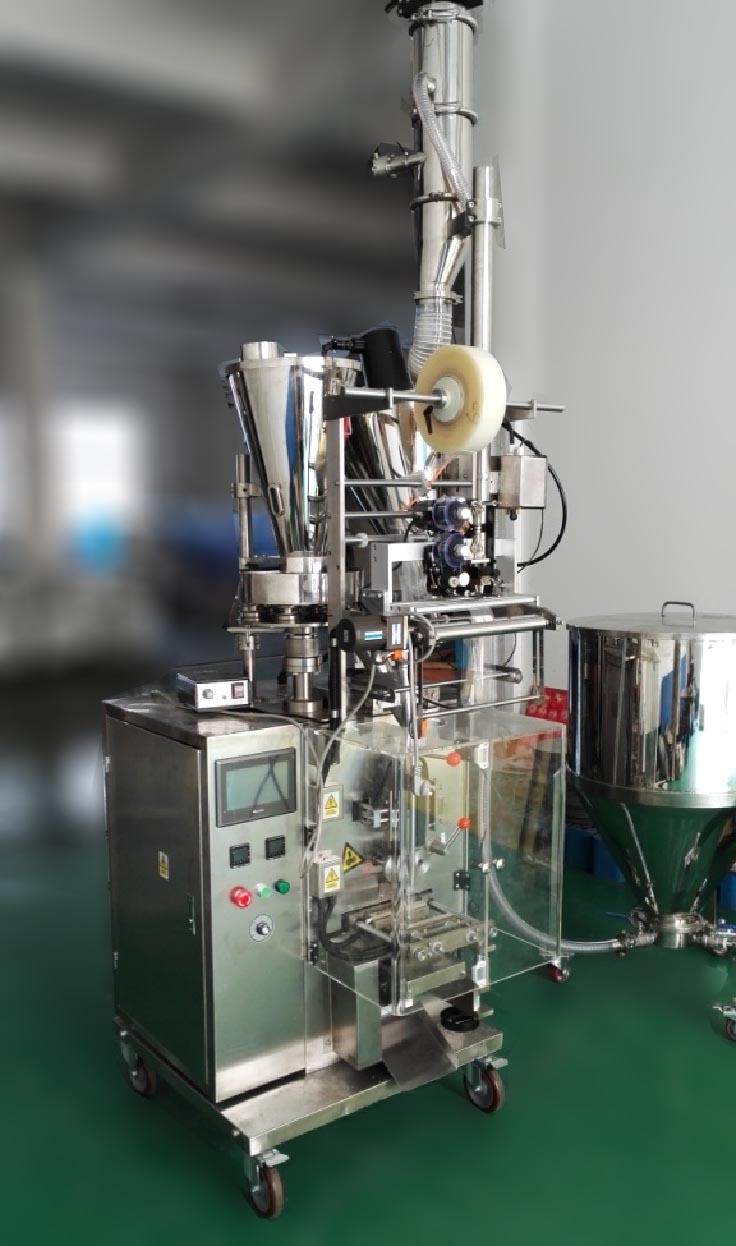 Time Rolling TRF-340B Automatic Vertical Packaging Machine
is a compact, economical solution for packing all kinds of free
and sluggish-flowing powder and granule products by a single
machine. It is designed and produced for producing high
quality stick or sachets. It can automatically complete the
whole packaging processes including dosing, form/sealing
and date printing etc.
●

Auger feeder dosing unit and volumetric filling unit are
combined in one set machine.
●

This machine's drive control center uses PLC system.
●

Operation through a super touch screen.
●

The control precision is very high and the sealing
performance is excellent. The finished sticks and
sachets are flat and nice-looking.
●

Photocell for film alignment
●

The noise is very low.
●

Our machine uses advanced design. It can significantly
reduce the packaging materials loss.
●

Stainless steel front plate. The contact parts are made
from SS316 or SS304 as per our clients' requirements.
●

It conforms to the standard of GMP.
●

Compact footprint.
DETAILS:
Auger dosing unit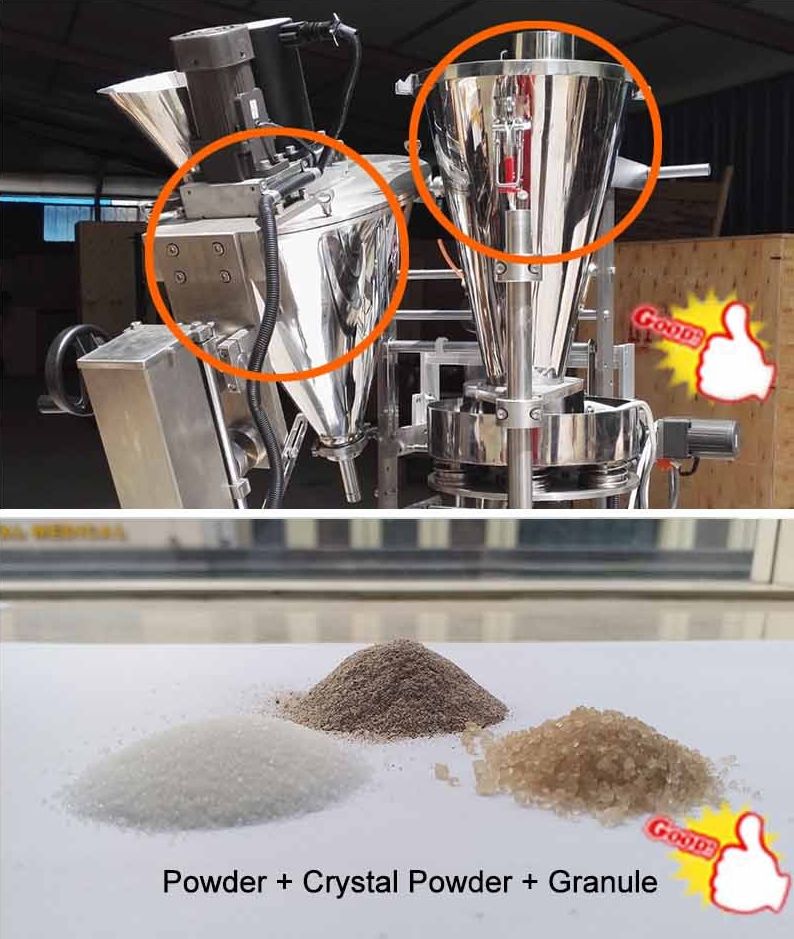 The advanced auger feeder dosing system for sluggish flowing
powder has 2 brushless motors
for vibration and feeding.
●

The auger is driven by a stepping motor for high
precision
dosing.
●

The auger can be easily changed according to different
dosing volume.
●

Contact materials are all made of SS316.
Volumetric filling group
Volumetric dosing unit with quality
cups for free flowing powder
and granule having the
following characteristics:
●

Cups can be easily changed according to
different dosing
volume.
●

Contact materials are all made of SS316.
Stickpack horizontal sealing and cutting
Cold Hydraulic cutting after hot sealing can offer excellent
sealing with clean and neat cutting performance.
●

1st step hot sealing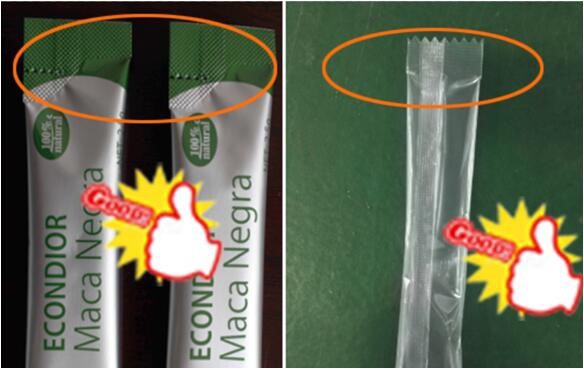 ●

2nd step cold hydraulic cutting.
●
The Cold hydraulic cutting knife are suitable for high quality
serrated cutting, round cutting and straight cutting etc.
For more information about TR packaging machines, you are most welcome to email

sales@timerolling.com





The value of
"Honesty & Good Reputation"
is what Time Rolling promise
and perform