2, Suitable for Liquid strike working conditions.
Connect TR swivel coupling with the sucker rod above the piston. It can relieve the strong impact of bending moment. The liquid strike can be prevented when oil level is declined, the downhole tools and surface equipments damaged can be avoid, the sucker rod pumping cost can be reduced accordingly.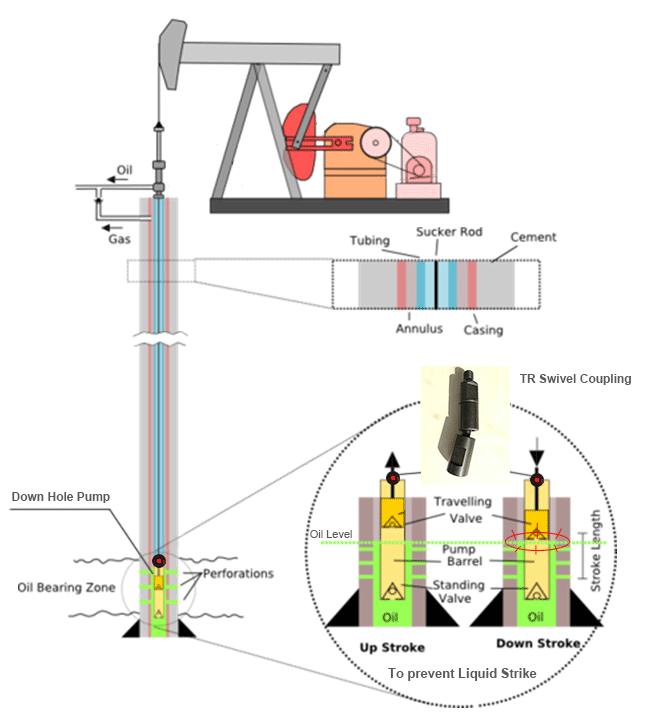 3, Suitable for Horizontal Well.
TR swivel coupling can be connected with the sucker rods around yielding points. It can establish articulated juncture. This can prevent the eccentric wear, reduce friction and load of the ARTIFICIAL LIFT system. The maintenance-free operating period be can prolonged, the service life of pipes and rods can be extended, the electric power and cost can be significantly saved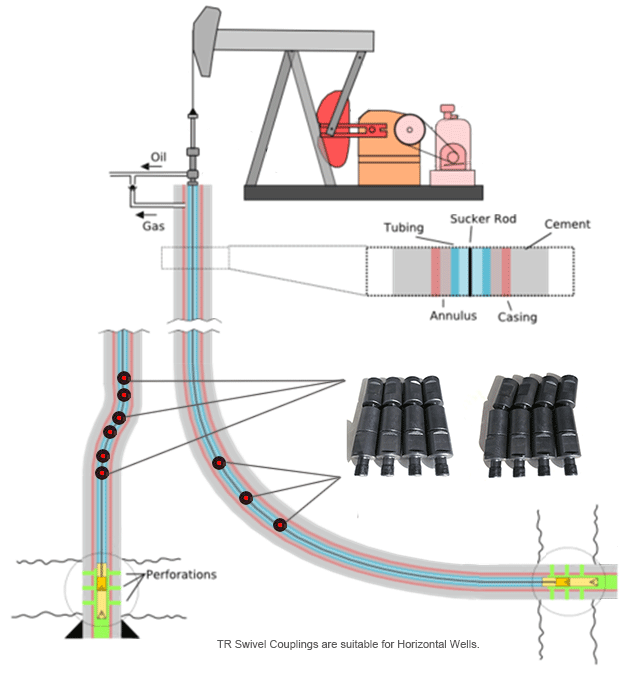 4, Suitable for helical buckling of tubing
TR swivel coupling can be connected with the sucker rods around helical buckling, Its articulated juncture can make sucker rods runs smoothly in helical buckling with best working conditions. It can provide pump-plunger overtravel and increase oil well production rate.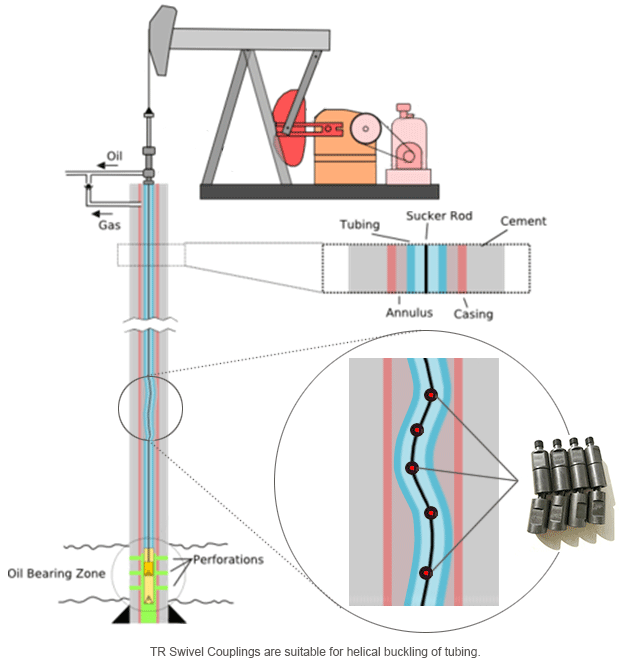 Using TR swivel couplings is a cost-effective and simple way to reduce sucker rod pumping cost and increase production rate for artificial lift operations. It can prevent sucker rod failures in above working conditions. The most cost-effective failure management starts from prevention. Using TR's swivel coupling is an idea way to stop the next failure/incident. TR's swivel coupling can significantly save your cost and energy on rod string fishing, hanging and replacing.
For more information of Time Rolling's sucker rod and accessory products, you are most welcome to contact sales@timerolling.com or visit
http://www.timerolling.com/product/oil-gas-production/sucker-Rod-accessories/